Understanding the Science Behind Eyelash Enhancing Serums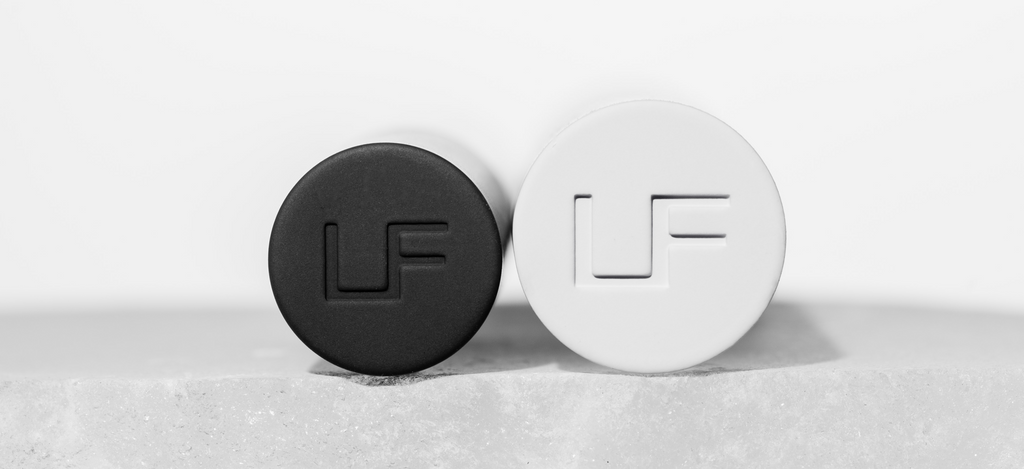 Understanding the Phyto-Medic Complex: How it Naturally Enhances Your Lashes & Brows
Naturally long, thick eyelashes are one of the most coveted features in the world, and it's not hard to see why. We've all felt the instant impact of a killer mascara that lifts and defines our lashes, adding interest and glamor to a look – even without any other makeup. 
Apart from those lucky few whose lashes have inbuilt volume, definition and curl, the rest of us have historically had to rely on mascara and extensions to achieve that doe-eyed look. But these days, there are a whole host of eyelash growth serums on the market that promise to deliver thicker, longer-looking natural lashes in as little as a few weeks. 
So how do eyelash enhancement serums actually work? Does it make a difference if they're made with synthetic or natural ingredients? And how do you know which product to choose? 
In this post, we're delving into the science behind lash growth and exploring the impact of the different ingredients that go into lash serum formulas. Keep reading to discover what to look for, what to avoid, and how to choose a product that really delivers. 

The Science Behind Lash Growth
Before you choose an eyelash enhancement serum, it's important to understand the science behind how your lashes grow. That way, you get a better sense of what your body actually requires to grow and strengthen your lashes naturally.

First off, let's look at the natural growth cycle of your lashes. It's split into three stages: 

 - Anagen (the all-important growth phase) 

- Catagen (sometimes called the dormant or transition phase, where the lash has stopped growing but   isn't yet ready to shed) 

 - Telogen (the shedding or resting phase). 
The idea behind eyelash serums is that they can assist your lashes during the growth phase and potentially delay the shedding phase, leading to longer and fuller lashes. 
(Side note – we're talking in this post specifically about non-prescription eyelash enhancement serums. Prescription growth serums are available. And of course, it's always a good idea to consult your physician if you have any questions about a product before you use it – even if it's over-the-counter.) 
So, what actually goes into hair growth and lash strength? Let's take a look. 
Peptides & Amino Acids 
If you take an interest in hair and beauty, you've likely already heard of keratin. Keratin is a complex protein that makes up around 85-90% of the hair on your body.  
In order to produce keratin, your body requires amino acids. Amino acids also aid the production of red blood cells in the body, which can have the knock-on effect of stimulating the hair follicles and encouraging hair growth. 
Peptides are strings of amino acids. They occur naturally in your skin, and can stimulate the production of collagen – another ingredient which may contribute to healthier hair. 
Biotin (Vitamin B7) 
Biotin is a vitamin found naturally in foods such as eggs, salmon, nuts, bananas and broccoli. Biotin deficiency, although rare, can lead to hair loss, as well as problems with your skin and nails. 
Hyaluronic Acid 
Hyaluronic acid occurs naturally across your body and functions to keep your hair, eyes and skin moist and hydrated. You'll see it as an ingredient in many popular skincare products for its moisture-retaining properties. 
In an eyelash serum, hyaluronic acid works to condition your lashes and promote shine. Moisturised hair strands are also less liable to dryness and breakage, meaning you'll be able to keep your lashes looking healthier for longer. 
Natural vs Synthetic Ingredients in Eyelash Serums
LASHFOOD Eyelash Enhancing Serum is the world's first and only lash serum with ECOCERT certification. That means that as well as being vegan and cruelty-free, the ingredients and practices we use to produce LASHFOOD have been carefully accredited as environmentally sustainable.  
So why do we take such care over our ingredients? Well, it's not just that sourcing organic ingredients is better for our environment – naturally-derived ingredients can have better results, too. 
The revolutionary Phyto-Medic Complex that powers LASHFOOD's impressive results is a formula derived from the careful combination of herbal extracts to support longer, thicker, stronger-looking lashes and brows. 
Plant-based ingredients have been used in traditional remedies and medicines for centuries, and we're proud to include them in our LASHFOOD formula. 
Synthetic Ingredients: Potential Risks and Side Effects
Synthetic ingredients aren't always 'bad' for you by default, but there are definitely certain chemicals to be wary of when choosing your products. 
For one thing, it's much harder to trace the origins of synthetic ingredients and make sure what you're buying meets your ethical requirements. They're often derived from petrochemicals, and are more likely to be tested on animals.  
At LASHFOOD, we choose to steer clear of using parabens in our products. That's because these commonly-used synthetic preservatives are easily absorbed into the skin, with potentially negative side-effects. 
We will also never use phthalates, commonly used for synthetic fragrance, in our products. Phthalates can easily find their way into the body and have been linked to potentially harmful health outcomes.  
We've also made the conscious decision to avoid synthetic sulfates in our eyelash enhancement serums. They're often derived from petroleum and can irritate the eyes and skin, particularly with long-term use. 
Natural Ingredients to Look For in an Eyelash Serum
Sifting through all the products and ingredients out there can be an overwhelming task. That's why we're such strong believers in transparent ingredient lists, giving our customers as much information as possible about what goes into their product.


If you're looking for an eyelash enhancing serum that's both naturally-derived
and
effective, these are the ingredients to look out for. (
You'll find all of them in LASHFOOD Eyelash Enhancing Serum
.)
Soy & Rice Proteins


Proteins derived from soy and rice are highly-effective conditioning agents that work to strengthen the overall health and appearance of your hair. They're a natural way to enhance the look and feel of your lashes and brows.


Arginine
Arginine is an essential amino acid which helps to protect your lashes from breakage and damage. It creates a barrier around the hair whilst also maintaining moisture, strengthening and conditioning your lashes at the same time.
Lavender Water
If you're familiar with aromatherapy, it's likely you've come across lavender water in the past. It's a vitamin- and antioxidant-rich extract that's super versatile for health and beauty. As part of an eyelash enhancement serum, it works by stimulating the skin to encourage hair growth.


Peony Root


Peony root has been used for centuries as a therapeutic herb. It's used particularly in Traditional Chinese Medicine for its balancing and stabilizing effects, thought to lead to overall strengthening of the body and hair.


Rosemary


Extract of rosemary can be used to promote hair growth and strength. Rosemary has
proven antimicrobial and anti-inflammatory properties
, which can improve hair health and reduce irritation. There's also some evidence to suggest it can prevent hair follicles from shrinking, which can have an impact on hair loss.
Choosing a Clean Eyelash Enhancement Serum that Really Works
In a beauty industry where synthetic ingredients dominate, LASHFOOD aims to provide a natural alternative you can trust. By understanding the science behind hair growth and the ingredients that can impact it, we can make more informed decisions about the products we use on our skin and hair.  
Our Eyelash Enhancing Serum delivers longer, fuller-looking lashes in as little as 4 weeks. Its certified natural and organic formula is free from synthetic fragrances and dyes. The patented Phyto-Medic Complex at the core of the formula is full of naturally-derived nutrients you won't find anywhere else.  
​​ 
BROWFOOD eyebrow enhancer works in the same way to enhance the look of thin, uneven brows. In a 16-week consumer study, BROWFOOD's all-natural formula improved overall brow appearance for 100% of participants – with zero irritation. 
And if you want an additional boost for your lashes, our Conditioning Drama Mascara lifts and defines whilst delivering a hit of strengthening power from our Phyto-Medic Complex. 
We endeavor to always hold ourselves to the highest possible standards when it comes to the ingredients and manufacturing processes we use. At LASHFOOD, our mission is simple: to produce the most effective product with the cleanest ingredients possible. 
If you'd like to join our clean beauty mission, check out our full range of lash and brow enhancers made from natural, organic ingredients.